Product Overview
Silect MP Author Professional makes it easy for IT Professionals and developers to create advanced Management Packs (MPs) for System Center Operations Manager or customize existing MPs. MP Author Professional allows you to extend the use of Operations Manager to quickly and easily manage new workloads.
MP Author Professional builds on the capabilities of MP Author and adds key features to enable the development of sophisticated commercial-grade Management Packs. But you don't need to be a developer to use the product. MP Author Professional leverages an easy to use wizard driven interface so all users can build the necessary MPs required to manage the even most complex environment.
For advanced MP development features PLUS complete MP lifecycle management check out MP Studio
Major Features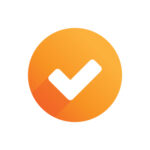 Easy to Use
MP Author Professional relies on wizards to guide you through the creation of the necessary MP components. This takes the complexity out of creating a new MPs and means you don't need programming skills or Visual Studio.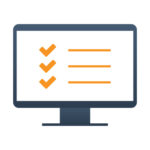 Create Targets, Monitors and Rules
MP Author Professional provides the ability to browse systems in your IT infrastructure to easily and accurately create targets (classes and discoveries), monitors and rules. This ensures you build the right discovery and management capabilities into your Management Pack.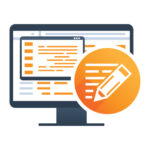 Advanced MP Authoring
MP Author Professional gives you the capability to build MPs even for the most complex environments. Use MP Author Professional to create advanced classes and targets, advanced aggregate and dependency monitors as well as process monitors.
NEW! Support for fragments
A fragment is a piece of XML which contains working parts for a specific workflow. Fragments can now be imported into MP Studio and MP Author Professional and the user will be guided through customizing the fragment for their specific needs. The fragment will be added to the Management Pack being developed to greatly simplify the authoring process. Kevin Holman has created a library of fragments for many different types of workflows and this library is directly supported in v8. Also we've added the ability to create and share fragments on Github.

Manage Your SNMP Devices
Add SNMP device management to Operations Manager! Now you can easily create Management Packs for SNMP devices using MP Author Professional. Browse your network to create the necessary SNMP discovery rules and add probe and trap rules and monitors all using MP Author Professional's easy to use wizards.

Integration with Microsoft MP Tools
MP Author includes Microsoft's suite of MP tools to ensure your MP follows standards and best practices. With the click of a button you can run MP Verify or the MP Best Practice Analyzer to ensure your MP is ready for deployment.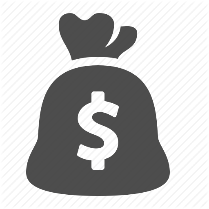 Affordable Pricing
Did you know the you can purchase a single copy of MP Author Professional now for only $995 + 20% support and maintenance.